Testimonials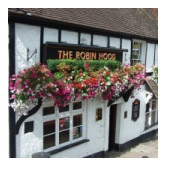 "The pub looked drab when we took it over and we wanted to make a statement on the exterior. We knew of some of Premier Plants work and left it to them to come up with a display. As soon as it was up we started to get comments from everyone about how much better the place looked. Over the last three years Premier Plants has won us Four Fullers in bloom awards for the front and back of the house, not bad for a pub thats never been considered before!
We feel the service for the price we pay is well worth the money, the people it brings in pays for it over and over, people see nice flowers and then expect the pub to live up to them!"
Terry & Stuart, The Robin Hood Tring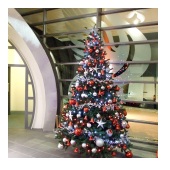 "Since 2006 Premier Plants has supplied us with Christmas trees for the player's lounge at Anfield Stadium, the Public Relations Department and Melwood Training Centre. There were many different trees to suit their surroundings ranging from a 6ft 6in slim-line to a 15ft deluxe each dressed with lights, decorations and parcels. All of the trees received many great comments by the staff and players of which I agree; all the trees looked amazing!
I would highly recommend Premier Plants to anyone in need of their Christmas decor."
Ann McGee, Melwood Training Centre, Liverpool Football Club