Displays
Summer Displays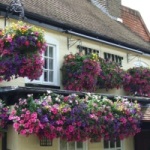 Our Summer displays have earned many "In Bloom" awards over the years including: Best overall premises, best blooming basket, best window box, best public house, best hotel, best restaurant and many more.

During the late Spring months when the Winter/Spring displays are thriving, our Summer displays are being planted and grown. This allows us, after the last frosts have been and gone, to deliver established flowering products.

If you require anything from roof top gardens or full frontage displays to a single hanging basket we are here to help.
Winter Displays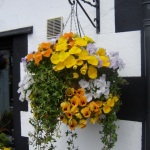 The Winter displays we supply are also very popular. Using evergreen shrubs, long trailing ivys and a mixture of bright flowering winter plants, we can still achieve a large colourful show, even through the cold, frosty and dark months.

With our maintenance packages we guarantee all our plants, even if they are to fail due to cold winter temperatures, they would be replaced with no questions asked.
Interior Planting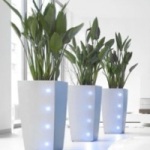 We also provide interior planting for many types of premises. This may be with live tropical plants or in conditions that may have a great variety of temperature change or lighting problems, we can provide top quality life like replicas.

We have a very large range of plants and containers to suit any type of environment.
Christmas Range
Renting a Christmas tree instead of buying your own has many advantages

No storage problems
Not having to distract your staff during the busy period
A range of colours to suit your needs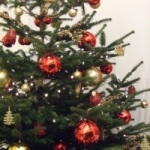 flexibility and that professional look

Premier Plants can take care of all this for you. On an arranged date we will come to your premises, install your trees and accessories to the highest standard, clean up any mess made, and after christmas remove all the products leaving you with no worries.

All of our live trees are Nordmann Firs. These trees are well known for having excellent needle retaining quality; this is essential in many of today's environments.

The other option, as many of our clients prefer, is artificial trees as they give a longer rental time with no needle loss.